Landscape Designs
Our landscape design process includes a site visit, full quote and a Power-point presentation of all the plants selected for your yard.
We will assess your site conditions in order to select the plants that best fit your location and provide the aesthetics and desired function for your yard. We will also take pictures and measurements for our design process. Once the design is completed we will contact you to schedule a meeting at our nursery to present the design, quote and the Power-point presentation of the plants we chose for your yard.
Landscape designs start at $250
Landscapes with less water and without chemicals!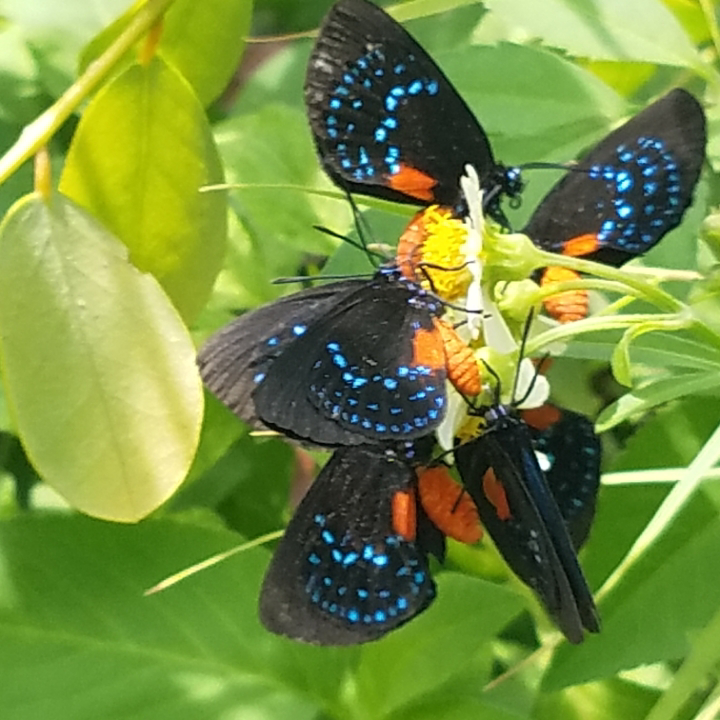 Enjoy living in your yard and watching the abundant life.
We will design your landscape according to the "Right Plant, Right Place" policy which will allow the well adapted Florida Native plants to thrive in the correct environment. Use no fertilizer or chemicals and reduce water usage. Help encourage butterflies, pollinators, beneficial insects and birds to visit your yard.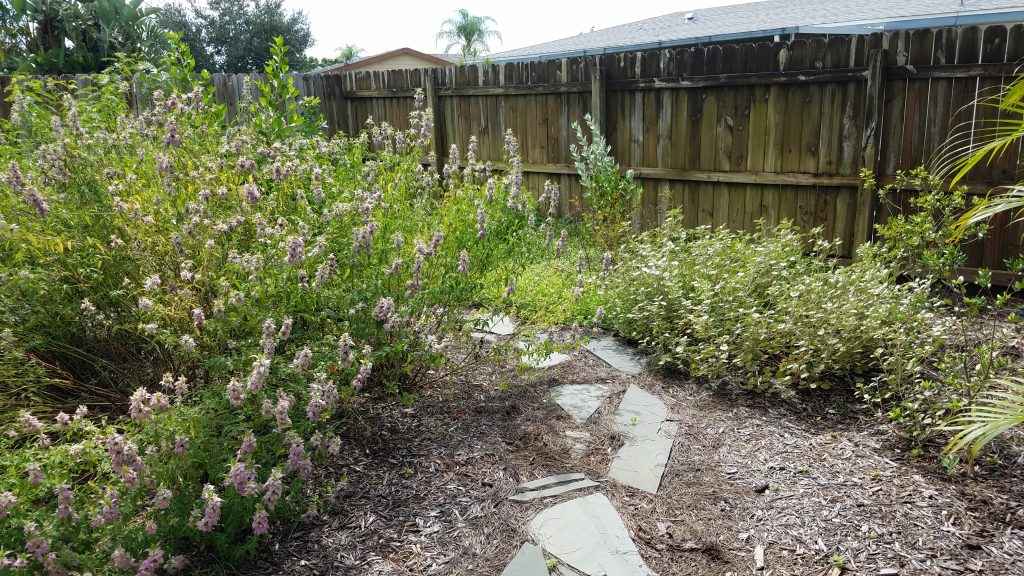 Check out these transformations!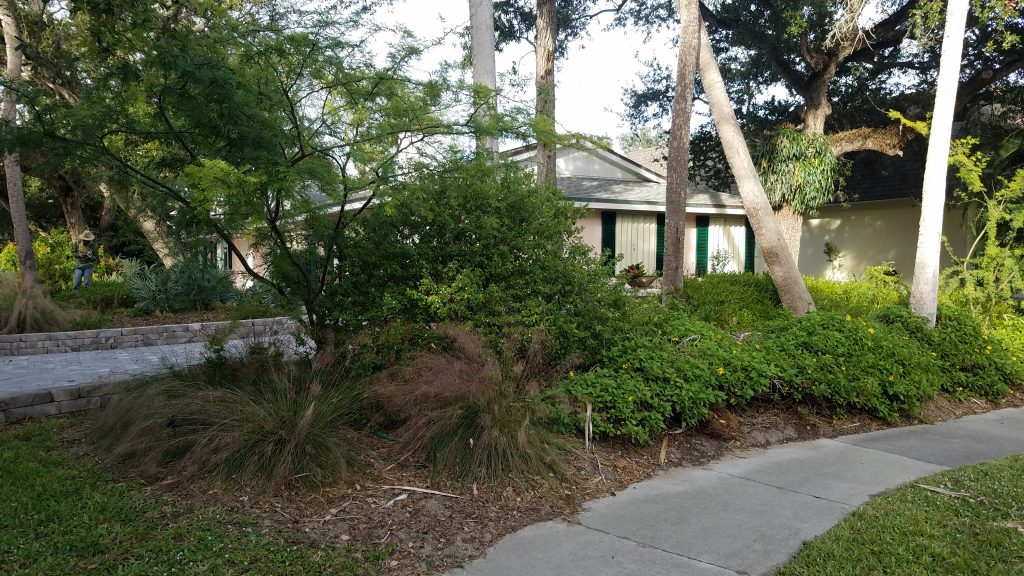 On this slope, we planted Dune Sunflower (Helianthus debilis) Muhly Grass (Muhlenbergia capillaris) as soil stabilizers and on top of the mound is Florida Lantana (Lantana involucrata) and Sweet Acacia (Vachellia farnesiana).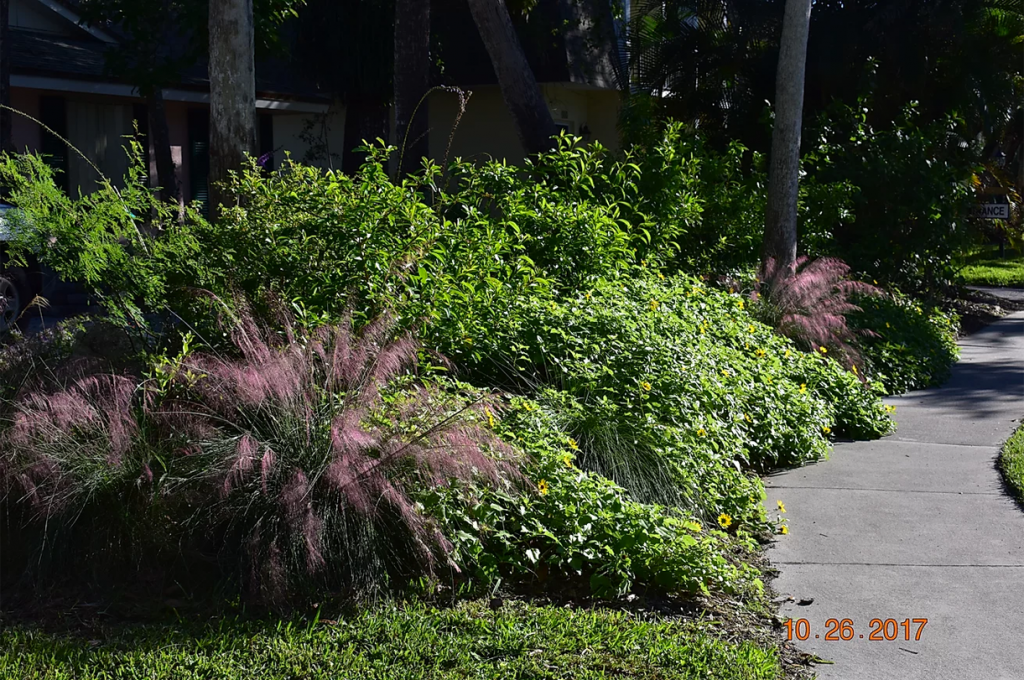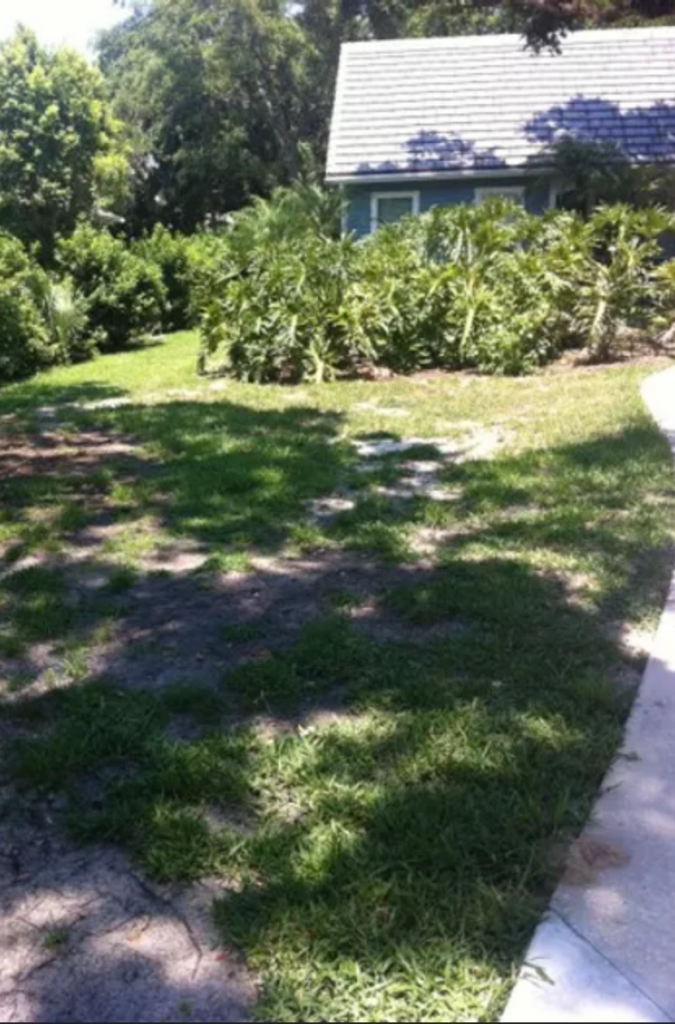 The below before and after photos show the removal of ginger and a suffering lawn for a wildlife-friendly backyard with a trail of Frog Fruit as a walkable ground cover and a host plant to 3 butterfly species (White Peacock, Common Buckeye and Phaon Crescent). The trail is lined with berry-producing under-story shrubs as a food source for migratory birds such as Simpson's Stopper (Myrcianthes fragrans), White Stopper (Eugenia axillaris), Beautyberry (Callicarpa Americana) and Marlberry (Ardisia escallonioides). The white flower in the foreground is Frost Top (Verbesina virginica).